Upgrade to FaxTalk Multiline 10 Server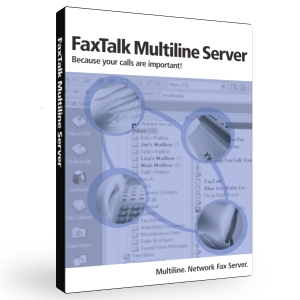 Upgrade now for only:
$99.95
Sales Questions?
Call
1-800-532-9825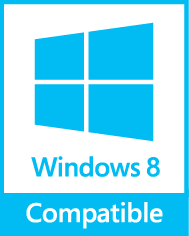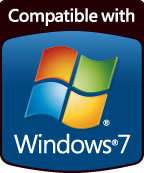 Compatible with:
Windows 11
Windows 10
Windows 8
Windows 7
Windows Vista
Windows XP
Windows Server 2022
Windows Server 2019
Windows Server 2016
Windows Server 2012
Windows Server 2008
Windows Server 2003
Languages Available:

Upgrade to FaxTalk Multiline Server 10 at a special discount! Whether you are using an older version of FaxTalk Multiline Server as a client/server solution or as a multiline broadcast fax solution, version 10 offers significant improvements and new features.
What's new in version 10
Version 9.0 adds exciting new features to the FaxTalk Multiline Server software. Some of the great improvements include:
T.38 Internet Fax support
Full Color support for sending and receiving faxes.
Black and White dithering "photo quality" added.
Modem connections can now be receive only, send only, or send/receive.
The location of the data folders used by FaxTalk can be changed.
Recipient name and number now an option for fax headers.
Coversheets now support UNICODE and international languages like Arabic, Greek, Hebrew are now supported.
The Fax Viewer now supports the ability to rotate individual pages in a document. This includes printing, forwarding, and importing rotated pages.
An internal SMTP email client and IMAP client have been added. A third-party email client is no longer required for forwarding received faxes/messages.
New Item Event options such as automatic printing of received faxes, confirmations, and saving to a file folder can now be performed on a per-line basis.
Plus many more improvements.
Products eligible for upgrade
The FaxTalk Multiline Server 10 upgrade is available to users of the following FaxTalk products::
FaxTalk Multiline Server 9.0
FaxTalk Multiline Server 8
FaxTalk Multiline Server 7.5
NOTE: The upgrade version of FaxTalk Multiline Server 10 will check your hard drive to verify that you are a licensed user of a qualifying FaxTalk software product. Trial versions of FaxTalk software do not qualify as an eligible product. You will be unable to install the FaxTalk Multiline Server 10 upgrade if you do not have a qualifying FaxTalk software already installed. Trial versions are not eligible.
Any questions regarding upgrade eligibility or upgrade requirements please call 1-800-532-9825 or send email to the sales department.